Top 6 Ways to Hack Facebook Password with Android Phone
Android phone is versatile in nature in terms of features and tools. You can use its functionalities to hack the Facebook password easily without having any knowledge of hacking. These methods may not work for all the accounts as the security set up of all accounts is not the same, but may work for general accounts, so you may apply them to check if your FB account is easy to be hacked. Once any one of the methods managed to hack your Facebook password, do remember to take some measures to enhance the security to fight against Facebook password hackers on PC and smartphone.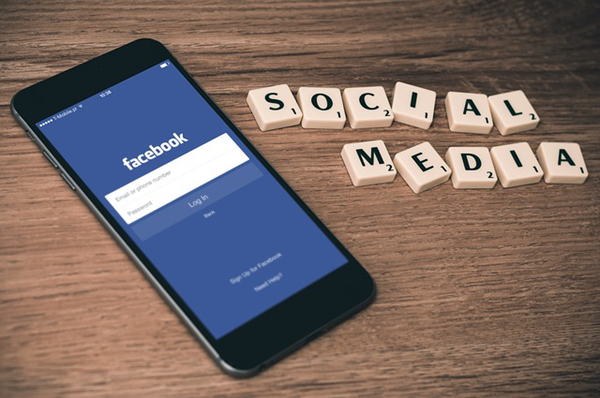 Warning: It is immoral and maybe illegal to hack the Facebook accounts of other people. This tutorial aims to introduce the possible methods that hackers would use so that common users could protect themselves from virus attack or privacy leak. You should also be alerted to WiFi password hacker tools.
Best 6 Methods to Hack Facebook Password Using Android Phone
You will find various ways which you can apply to hack FB account with your Android phone easily. Make sure to follow each and every step carefully. Otherwise, you will not be capable to hack the account.
1. Hack Facebook Account Using Anomor.com
Anomor.com is a trusted website which you can use to hack FB account easily without taking a long time. It is not only limited to Android phone. You can go for this site using an iOS device as well. You need to create an account before start hacking a Facebook account using anomor. Now, follow these instructions step by step to hack the FB account.
Visit anomor.com. You will find an option of Sing up beside Home tab. Click on that Sing up. This will help you to create an account on anomor.com.
The site will ask for username, password, email ID, age and country. Input all the details and then get started with this website.
Once you have created an account on anomor.com, now go to the homepage of the website. You will see an option to log in there. Input username and password and click on Log in.
After logging in to the website, go to dashboard where you can find on "link 1" under the column "Link".
Send link1 to someone whom you want to hack. Once they log in Facebook through the link, their username and password will be saved.
Now, go to anomor.com and log in to your account. Beside the Home option on the menu bar, click My Victims to view the hacked Facebook accounts.
It is suggested to share the link through Facebook chats so that they can open that link with their account logged in. In this way, you can hack anyone's account in a few minutes easily. However, it is possible that Facebook will be aware of the risk and warn users for such kind of links someday.
Method 2. Hack Facebook on Android with a Fake Login Page
The most popular method for hacking anyone's account is by using a phishing website. You will create a fake login page of Facebook using Android phone or computer, which has an interface completely similar to the original Facebook login page. However, there is a difference in the URL of the page.
It is the simplest way to hack Facebook accounts. It will not require any of your technical knowledge. You need to send the URL to the person whose account you want to hack. If that person logs in to that website, he/she will get redirected to the original Facebook account. This will not create any doubt on the sender and the username and password of the recipient will be saved in a text file. In this way, you will receive the username and password of the Facebook account of anyone. It is as simple as copy and paste.
How to create a fake login page of Facebook
Wapka Mobi is very helpful in the creation of a fake login page. However, you can't open this fake page in some browsers. So, beware of it before creating one. Now, follow these steps to make your own phishing website.
First of all, you need to download the attachment for creating the page. This zip file includes nine other files i.e., data.php, data1.php, index.php, Mobile_Detect.php, desktop.jpg, follow.jpg, login.jpg, desktop_files and users.txt.
Now, go for a good and free web hosting service like 000webhost and sign up for it. It is directed to use Chrome, UC or FireFox web browser for doing so.
After signing up for the web hosting, select your sub-domain smartly. If you are creating a Facebook fake page, then you should keep the subdomain similar to that of the original Facebook. For example, faceb0okloginplaygames.
Click on the Get Free Hosting option.
After this, you need to verify your email address. Now, you will see the active status on the web hosting page.
Select to go to the Cpanel, then click on Manage Website.
You will see a page saying "Upload Own Website". Click on Upload Now.
Click on the Select Files > Files and then long press the downloaded zip file from the above link to upload it.
Click on Upload option.
In this way, you will get that zip file uploaded on the site. Now, long press on the zip file and from the options displayed, click on Extract.
You will see the default name of the folder as responsive-facebook. You can change it if you want to.
Now, you can go back to the web hosting site and check your domain name after login.
Now, you can open the URL https://(yourdomainname).(webhostingsite)/responsive-facebook/index.php/id?=facebook. You can send this URL to the victim and get his/her username and password saved in the users.txt file.
You can open this .txt file by click on File Manager> Public_html> users.txt.
In this way, you can get anyone's Facebook account hacked by sending this URL smartly. Check the link before sending it to anyone. Moreover, be extra alert while sending as people are now aware of the phishing site and they can detect it easily.
3. Hack Facebook Account on Android with a Fake Application
You can create a fake application to save username and password of the Facebook user. However, this method is not for non-technical people. You need to learn programming and hacking codes to do so. You can learn about Android app development and add up extra codes to create a similar app like Facebook. You will find many apps to create a fake FB app on the internet. Don't go for them as they are not worthy and working.
4. Hack Facebook on Android with Keylogger App
There are some spy and keyloggers applications on the internet which you can use to hack the username and password of the FB. For this, you need to put some effort to convince the victim to install the app in his/her mobile phone and install it in yours as well. Make him/her login to that site and hence you will get the username and password in the text format.
You will find both free and paid version of such spy apps. You can put extra security and hide the app from the launcher using the paid version. Now, read the following steps to hack using Shadow which is a kid's keylogger app.
Download and install the Shadow app from the Play Store.
Open the app and select Activate Shadow > Proceed > Simple IME.
Go to Settings > Language & input and turn on Simple IME.
Now, select any app which requires the keyboard like any browser or message app. Open that app and go to Choose input method and there select English (US) simple IME. In this way, you can track all the typing of the victim using the Shadow app.
You can install this app on the victim's phone and get the username and password of any account you want to hack. You can use Android launcher like Nova to hide this app in his/her phone. However, it is not so easy to install the app on other's phone. There are also a lot of free keylogger tools for computer, and keylogger detectors if you want higher security for your privacy.
5. How to Hack Facebook on Android with Autosave Feature
Nowadays, browsers are providing features to save the password automatically. You can use this feature to hack anyone's Facebook password. You can use UC browser and UC mini to save the password and username to the browser. To enable this feature, follow these given steps.
Open the UC browser and go to its Settings.
Now, click on Browser Settings and scroll to Forms and Passwords.
Change its settings to Autosave and then go back.
Now, if your friend or any other person logs in to the Facebook account using the same browser, then his/her password and username will get automatically saved to the browser.
Now, you can open the Facebook site and tap on Show to show the password. In this way, you will get the username and password of anyone who uses your browser to log in.
6. Hack Facebook on Android by Changing Password
If you have some idea about the browser and username which your friend used to log in to his/her Facebook account, then you can change the password without knowing the current one. However, this method is somehow like a hit and trial method. It may or may not work for an account you are trying.
For implementing this method, you required a pre-logged account. So, you can try this method just for fun, in case you got any.
Outdated Methods for Hacking Facebook
While reading about the hacking methods for a Facebook password, you have come to know about binu app and Faceniff. It is important for you to know that these methods are not working anymore for hacking the Facebook password. So, don't go for such methods which will end up you with wasting time. You can try the above-mentioned methods to hack a Facebook account for free.
Conclusion
You have read about the working methods which you can use to hack Facebook password without any technical knowledge. Surly, just like any outdated methods, they may stop working at any time. In a case, you face any problem while going for these methods, then let us know through comments. Again, this tutorial doesn't mean to hurt anyone. You may take it as a security lesson, or for fun, but be responsible for yourself.