How to Recover Deleted Pictures And Videos From SD Card (Mac)
Micro SD card is a type of memory cards typically used in digital cameras, mobile phones (which have SD card slot) and other portable devices. Sometimes, mistake was made that data like photos and videos on SD card might get lost unexpectedly. Sam wants to recover photos from formatted SD card while Terry likes to recover deleted videos from SD card.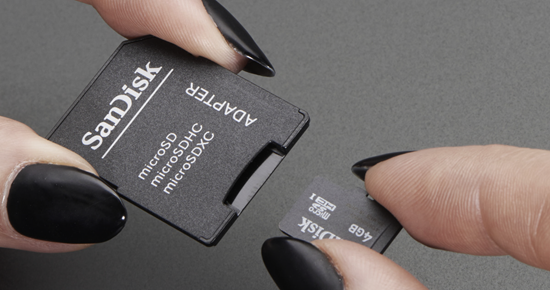 Usually, when files are removed from a SD card, they aren't actually removed. They just become invisible but re-writable. Therefore, when new data added to the SD card, they are supposed to be overwritten. If you want to recover deleted pictures or videos from SD card, you'd better stop using the SD card, and use a certain tool to get back the lost files as soon as possible.
Any plan for a recovery tool? Well, don't miss Photo Recovery, which will be a helpful software to recover deleted pictures and videos from SD card. Sometimes, the lost data is irretrievable even though you have the best recovery tool ever. Luckily, with Photo Recovery, you can easily recover photos and videos that get lost in the situations listed below:
Mistakenly remove important files from SD card.
Delete all photos and videos from SD card after moving them to computer; however, find the transfer was unsuccessful.
"SD Card is Not Formatted" warning pops up when insert the SD card to digital camera, or connect the SD card to computer; cannot open the SD card unless format it.
Power failure of digital camera when SD card was inside.
Photos or videos get lost when abruptly pull out SD card from digital camera or computer.
If your issue is unlike the situations we described above, please feel free to contact us for more details.
Yet, recovering photos and videos from SD card is just the tip of the iceberg. This software can recover lost media files of various formats. Meanwhile, it supports lots of removable storage media such as computer, digital camera, memory card, external hard disk, flash drive, etc. It also has different versions for Windows and Mac. If you own a Mac, please go for Photo Recovery for Mac.
Though high tech is applied, this software is easy to use that you can use it by following the on-screen instruction. The following text will be a tutorial simply shows you how it functions.
Connect SD card to computer and start the program.
Click "Recover Photo" and choose your SD card from the list of Removable Disk.
Click "Start Scan" button; or click "Advance Scan" to choose specific file formats.
Preview and retrieve deleted photos and videos from SD card (Mac).

Note: If other files like Word, Excel, PPT, PDF, TXT, ZIP get lost on your SD card, you can try iReparo For PC, which is an excellent tool for deleted file recovery.