Best Methods to Check Who Stalks My Instagram Profile
In our current days, no one does not like pictures and post them online. The best social media platform, Instagram, lets you do so in the best way. If you are a celebrity or run an online business on Instagram, then it is one of the most effective ways to assess the user-engagement on your Instagram profile and try to get more traffics to your account. In this article, you will know best methods to see who views your Instagram profile.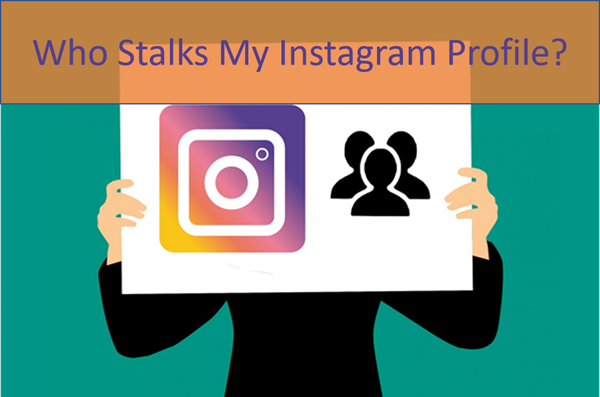 How to See Who Views Your Instagram Profile
For this task we have some mobile apps for Android and iOS that help keep track of the interactions on your Instagram. With the apps, you can find out who views your Instagram profile as well as other engagements, like follow, unfollow and block. So, here are those apps:
Top 1. Follower Tracker for Instagram
This app has several features including the one that allows you to know who is tracking you on Instagram. It can also show you those who unfollow or block you. The app is available for free but contains ads.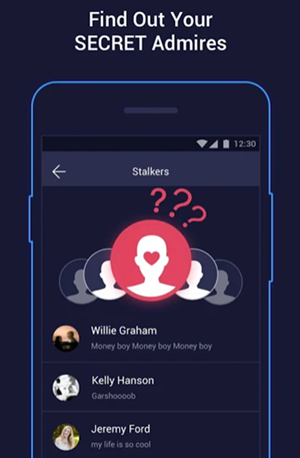 Although the app is accurate mostly, it might fail to be correct on some occasions. Another advantage of the app is that its UI is simple and pretty straight-forward. However, the only downside is that it is not available on the App Store. You can download it from the APK file from a third-party website if you want to use it.
Download link: https://play.google.com/store/apps/details?id=com.igfollower.insights
Top 2. Who Viewed My Instagram
It is a product of the Edison studio. It offers an in-app purchase for much-advanced features. The app has a pretty decent algorithm that lets you know the precise count of the followers who visit and view your profile. Usually, it lists 20 people only. Just like any other Instagram tracker app, you have to log-in so that it can sync with your Instagram account.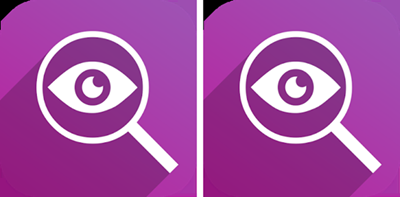 It is important to know that this particular app gives no additional information about those who unfollow or block you. Besides, you have to pay for everything you want to do. Many users have complained of the inaccurate results.
Download link: https://www.apkmonk.com/app/com.edison.whoviewedmyprofile/
Top 3. Instaview For Instafollow (iOS)
It is supported on iOS devices and lets users see their frequent commenters, admirers and likers. It is an Instagram analytic tool that allows the users to know who actually follows your posts on Instagram.
The app fetches the data on the basis of the interactions your followers have had with your account which includes activities such as direct messaging and photo tagging. Though you can download it for free, you have to pay for its premium membership.
Download link:https://itunes.apple.com/cr/app/instaview-for-instafollow/id1208473751?l=en&mt=8
Top 4. Followers Insight for Instagram
It is developed by MonoMosaic and allows users to track multiple Instagram accounts and get an insight on things such as whether you are growing in popularity or not. All features even premium ones can be yours without using any money, but it contains ads.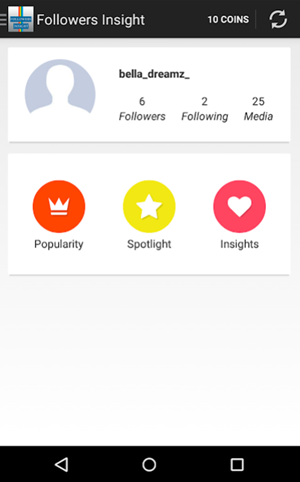 To be specific, it enables you to know the effective timing for publishing, likes, comments and gets an idea about the user engagement. Using this app, you can easily switch accounts and get insights quickly and easily.
Download link: https://play.google.com/store/apps/details?id=com.skyfireapps.followersinsightapp
Notes for Instagram Analytic Tools
No doubt these apps are wonderful and can benefit you a lot, but you must be cautious while using them. Do bear in mind the following:
Some of these apps might contain malware and might pose a threat to your device
These apps are not Instagram certified
Many of them comprise of advertisements
The report might not be accurate and differ from one app to the other
A few of these apps that claim to let the user find out who has visited the profile can be fake and ask you to enter the password manually then linking accounts.
Most of these apps charge extra for their premium features
More Instagram Analytic tools
Apart from the above-mentioned apps, there are other Instagram Analytics apps that give you more insight into the effectiveness of your posts, their reach and user engagement such as Follow Analyser, Follow Tracker and others. These apps let you know the number of likes you have received, comments per post conveniently. In fact, there are many handy apps that can fulfil people's needs, like download Instagram videos on PC.
While growing business or sharing daily life on Instagram, the pictures and videos are also very precious. What if you delicately produced an awesome picture or video on computer but found it lost accidently? Don't worry. You can resort to an excellent photo recovery software, which is able to retrieve lost photos, videos and audio files from phone SD card, USB flash stick, computer hard disk and external hard drive.
To Sum up
You can check all the aforementioned apps on the basis of the device you are using. However, we strongly advise and recommend to stick to the Instagram official app, despite its limitations when it comes to its features. If you are serious about measuring your growth on Instagram, then you must try some more Instagram Analytics Tools. So, get going and learn how to grow your popularity by simply downloading any of these advanced apps.
Feel free to share your ideas and questions with us in the comment.