15 Best GoPro Alternatives for All Your Needs [Latest 2019 Edition]
Whenever it comes to the best action cameras available in the market, GoPro stands tall apart from every possible suggestion. With solid quality and excellent video recording experience, GoPro cameras are widely favored by people all over the world. Everyone would like to own a GoPro if the price is not to be taken into consideration.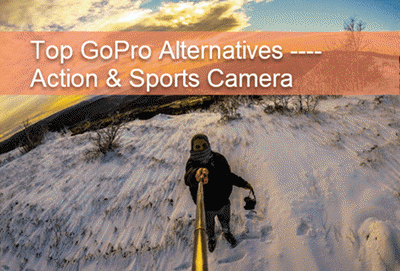 The great features and standard videography modes of GoPro camera are really outstanding things which deliver high-end results to the users. But if in case, you are running out of budget or if you don't like the overall specifications of GoPro cameras, then in this article, we are going to list 15 proper best alternatives to GoPro camera which will sort out things in a much better way for you.
Pro tips: Accidental data loss is a threat to photographers. If you want to recover lost GoPro videos and photos, please try with Jihosoft GoPro Recovery as soon as possible.
We have selected all types of cameras from low-range budget to medium and high-range budgets for our list. That's why we suggest you read this article till the end to experience some quality camera options for yourself.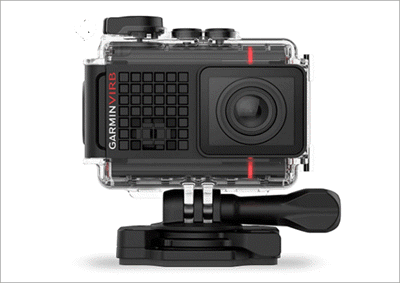 This camera is probably the best alternate of the GoPro cameras series which is really offering most of the quality features. The in-built LCD display will allow the users to set various photography setup quite easily. If you wish to control the camera settings by the use of a smartphone, then you can easily fulfill your wish as this camera can be easily operated on a mobile app. The advanced overlay and the well optimized camera sensors will capture each and every live moment of your desires to make them sweet memory. That's why we will suggest you purchase Garmin Virb Ultra 30 camera which is available on Amazon Global Store.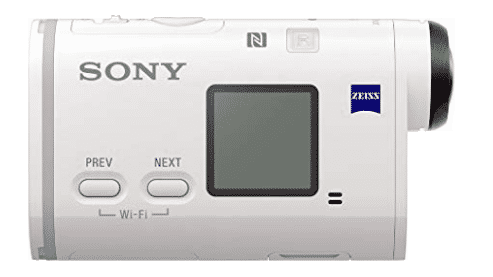 Yet another very fantastic alternate of GoPro camera series with a lot of well optimized and enhanced features to meet the needs of the users. The shots clicked by this brilliant camera will always make you feel pretty much satisfied. Moreover, this camera is one of the highly rated cameras which make newbies like a Pro photographer. The AI sensors of this camera will automatically adjust all the different parameters like brightness, contrasts, AI beauty and composure, etc. To take all the steady shots in a well-organized manner, Sony FDR X1000V is highly recommended.
The first point which we favor in this camera is its external looks. The Olympus TG Tracker camera will surely look pretty much cool and handsome in your hands. Talking about the features of this camera, then it will offer you most of the similar features like AI beauty mode, composure controller, automatic modes, etc. This camera also comes with a 1.5″ LCD screen for users' compatibility. Moreover, this camera is water resistant and it has been made with a crush proof material so that it will not look dirty and annoying to the users. That's why Olympus TG Tracker camera is regarded as one of the best alternates of GoPro camera series.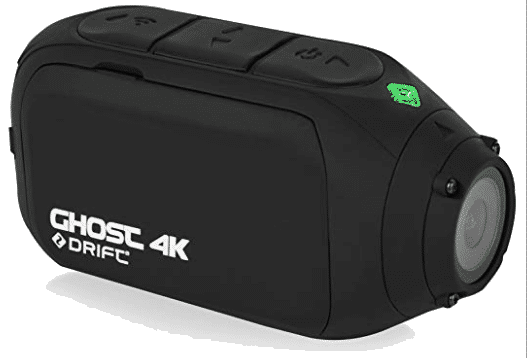 This alternate of GoPro camera will suit those users who want a compatible camera that can be fit in their hands easily. However, Drift Ghost 4K action camera offers some fewer features compared with the other cameras, but it still attracts a huge number of fans who have purchased this camera for their personal use. The best part of this camera is that it can apply special effects and filters to the clicked shots because this camera can be connected to the internet 4G network. The overall battery of this camera is also up to the expectations. So, overall Drift Ghost 4K cameras are really a very good choice for all the users.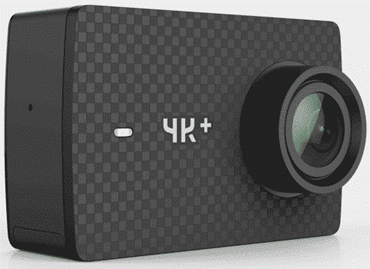 To click photos in Ultra HD quality, Yi 4K Plus should have to be present in your bucket list for sure. The awesome shots taken by this brilliant camera are really attractive and satisfying for the users. The sleek body design of this camera is also a highlight. Users can also record slow-motion videos with this camera very conveniently. According to the reviews and ratings of this camera, the majority of the users are satisfied with the features and performance of Yi 4K Plus action camera.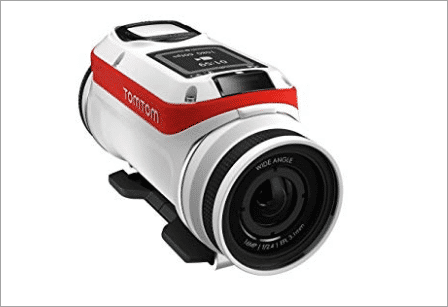 TomTom Bandit is an attractive action camera featuring in sleek design and well-furnished camera parts. Its sleek body design is probably the main reason for its popularity among thousands of professional photographers from all around the world. You can easily adjust the camera lens and clean it down when it gets dirty after a specific period of time. The 4K screen resolution and 15fps camera screen will surely make you feel that you have picked an ideal substitute of GoPro cameras. If you want to get this camera, then you can purchase it from Amazon Global store.
The advanced shooting and recording features of this awesome camera are the main reason why is getting so much of positive response from the user's end. The sleek plastic body with matte black color finishing will add some more stars to the overall featuring of this camera. Users can insert external storage memory card inside the camera to save all their clicked shots in one place. The brilliant LCD screen of this camera will allow the users to see the shooting instantly. This product is available on the Global Amazon store. Though the overall pricing might become an issue for the users, it is indeed an excellent camera with a lot of exciting in-built features.
For the mid-range budget deals, this camera from Garmin is a popular choice among the users. The significant features present in this camera are dedicated to adding more clarity in the visuality of the clicked shots. The overall screen resolution will be up to a maximum of 12MP and 1080p, which is pretty much fair as far as the prices are concerned. The long lasting battery life of this awesome alternate of GoPro camera will last about a maximum of 2 hours. So, surely a sure shot deal to grab for all users.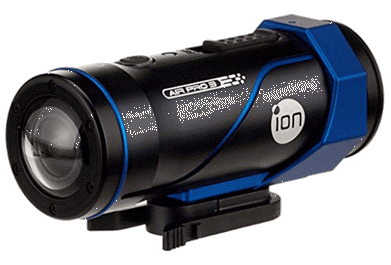 If you demand a camera which is light-weighted, compatible and which also provides excellent screen resolutions, then iON Air Pro 3 is probably of your interest. There are very few buttons available inside this camera which are important to understand for exceptional photography results. Users are required to connect their tablet or phone via Wi-Fi connectivity with this camera to operate it. The battery life of this camera is also a remarkable feature of this mid-range price product on Amazon. So, just go for this option if it matches your budget.
With a built-in storage space of 64 GB, this camera is performing exceptionally well as far as the reviews of different users have told us. Recording of slow-motion videos can be done even in 1080p which is really an interesting feature which no camera offers in the mid-price range. That's why there is a huge demand for this camera on Amazon Global store just because of its magnificent features. The overall camera layout and appearance are also pretty appealing, which is really a bonus for the users with a mid-range budget.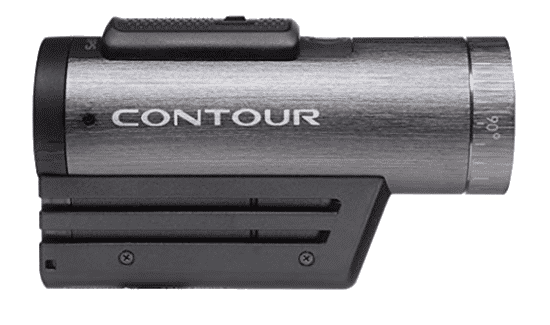 This GoPro alternative comes with a secondary camera present in the layout of this camera, which focuses mainly on enhancing the contrast of the pictures. This camera offers a variety of screen resolutions like 1080p, 720p, and 960p as well. You can choose the screen resolution quality according to your choice. There is a 3.5mm audio jack present at the side bottom of the camera which can be used to connect your device with this camera to import or export all the photos reliably. So, definitely, Contour +2 is an amazing choice for the users who fall under the low-price range on Amazon.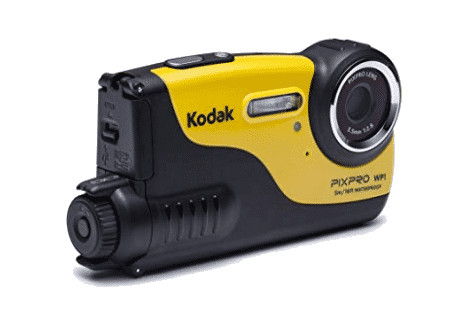 Yet another very ideal camera option as a substitute for the GoPro camera series. This is a light-weighted camera which hardly weighs about a maximum of 160gm. As this camera is used mainly in sports fields, that's why it has been built with a tough and rigid body material which will behave as a shield from the external things such as water, dirt etc.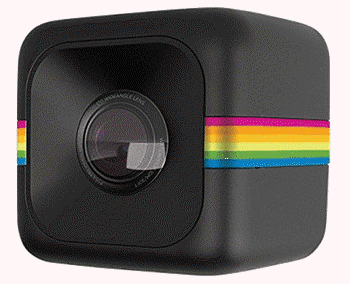 This camera product is really very expensive for the users unlike the other cameras present in this list for the users. The overall enhanced, optimized sensors and features of this camera do justify its price tag. This camera is really a suitable choice as a substitute for GoPro camera which is a bit expensive but offers excellent features to its users. This camera is also very compatible with the users because as an owner of this camera, you will become able to carry this camera everywhere you want to. Polaroid Cube+ is also water resistant and crush proof. The overall recording ability of this camera is limited to 1440p. So, to experience some awesome photography stuff, you may choose to purchase Polaroid Cube+ camera.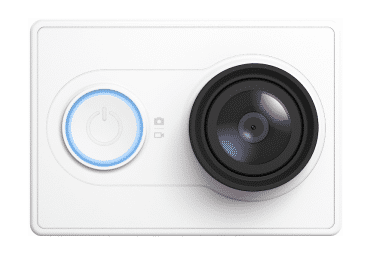 As described at its official website, Yi action camera is a "small yet powerful" alternative to GoPro. It can offer a maximum of 1080p and 140fps to the users to shoot or capture videos and photos. The presence of AI beauty sensors in this camera is another best part of this camera. The overall functioning of Yi Action camera is pretty much similar to the ordinary low-price range cameras. This camera can be purchased from the Amazon Global Store. So, just purchase it now and experience some really great photography and videography stuff.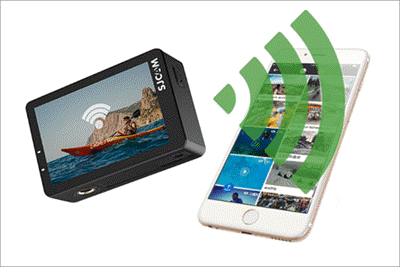 SJCAM Sj8 Pro is another top class action camera very popular among the users. The intelligent smart sensors of this camera will automatically detect the faces around the frame. This camera is also very well capable of shooting videos in top 4K screen resolution at a maximum of 60fps. The digital high grade and optimized features of this action camera are pretty much competitive to the GoPro camera. That's why there is no second thought to put this option as the best alternate of GoPro action camera. And if you browse the overall features of this camera, then you will definitely find it to have a good edge over GoPro camera for sure.
Conclusion
To conclude this article on a high, we have listed the best 15 alternatives of GoPro camera which are really class apart suggestions. Please comment down all your feedbacks and suggestions regarding today's article so as we can improve and can deliver some more excellent services to you. Thank you so much for a wonderful and polite reading till the end of this article.