How to Download Pictures from Camera to Computer (for Beginners)
Despite of the popularity of mobile device and digital camera, computer is still the best platform for viewing and organizing pictures. However, for beginners, especially new comers of Windows OS, it is not that straightforward to transfer photos from camera to computer. If you are a photography lover, don't miss these 3 methods to download pictures from digital camera to computer in this tutorial.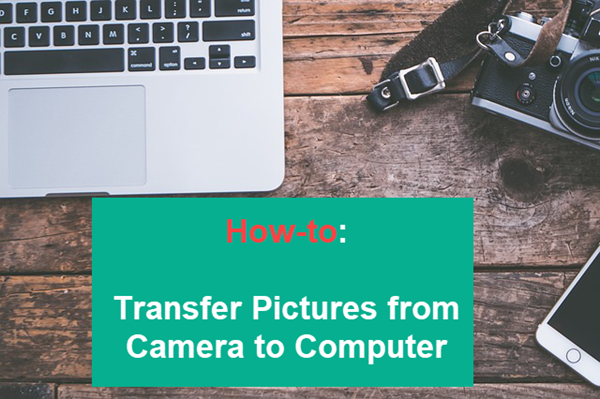 Methods 1. Connect your Camera with Computer
Step 1: In the very first step, connect your camera to the computer with the help of wire or cable. This is the direct method to transfer the photos from the camera into your computer. If you are unable to find the port where you have to connect the camera then you can follow this step: Open the little door of the camera, inside it, you will find a USB port. Now, take the cable and insert one end of it to this port and another one to the computer's USB port. Now, turn on the camera and proceed with Step 2.
Step 2: A folder named DCIM appears on the file explorer of your computer. Or you see an extra drive on your computer following up with a similar letter E, F, G and so on. Click on the drive and found the folder that is containing your all pictures. And go for step 3.
Step 3: If you want to transfer all images then Press Ctrl + A to select the images from the folder. But if you want to select the particular picture then press Ctrl key and move the mouse while clicking those images, then press Ctrl + C to copy these images.
Step 4: In the fourth step, create the folder in your computer where you wish to save your pictures. Open the file Explorer -> open the newly created folder for pasting images -> Paste the images there. It is the best approach to save the name of the folder with the date so that you can remember and retrieve the images easily.
Note: Both shortcuts and drag-and-draw are very handy. For example, press Ctrl + A to select all the images from a folder; or press Ctrl key and move the mouse while clicking the images you need.
However, you're not suggested use Ctrl + X, which is for cutting files before pasting them elsewhere, because accidental interruption will cause data loss. In case data loss happen to you, don't hesitate to use Jihosoft Photo Recovery Software to recover photos from your SD card or other storage devices. It also works when you lose photos due to deletion for formatting.
Method 2. Insert Memory Card into Computer
If there is no USB cable available, then you can go with the second method. This method is 100% easily applied because every latest computer has a memory card reader port that is fully supported by every type of memory card. Follow the detail guidelines from here:
Step 1: Open the cover lid and take the memory card out of it & put it into the card reader port of the computer.
Step 2: Now, the next process for the transferring images is the same as discussed in step 2, 3, and 4 of Method 1. After the successful transmission of the pictures from memory card to computer take out the card and insert it back in the camera.
Tips: If your computer doesn't find the inserted memory card, then you may need to fix SD card not showing up on Windows problem.
Method 3. Import Images to Computer through Photo Apps
This is the last but practical method that we are going to discuss in this article. More often than not, photo apps provide more powerful functions for organizing and viewing images. On Windows 10, the built-in Photos app is quite handy for beginners, but there are several alternatives to Windows Photos app, which may work better for many people.
For example, digiKam is one of the best software which helps photographers transfer and organize pictures. This open source program is compatible with Windows, Mac and Linux, so users can easily transfer videos and pictures directly from digital cameras, smartphones and external storage devices. The best part is that it enables users to automate this process by configuring the import settings and rules, which ultimately allows for on the fly sorting and organization.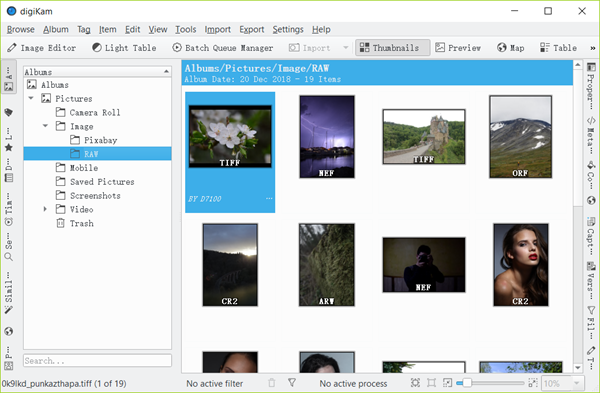 Verdict
In this article, we have learnt 3 ways to import images from camera to computer, the third one even works on both Windows, Mac and Linux. Now you can easily transfer photos from digital camera to computer, then further process them. If you have any problems or suggestions, feel free to share with us in the comment.