2 Methods to Backup SD Card to Computer Easily and Securely
Secure Digital (SD) is so handy and practical that most consumer electronics adopt a memory card as temporary device for storing and transferring instant data. However, SD card is far from the most secure gadget. You need to backup SD card to computer before formatting, taking new photos, lending SD card to someone, or many more cases that you may face in daily life.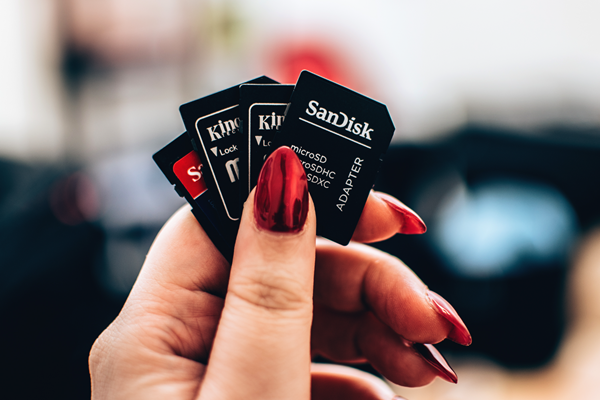 It sounds easy, but backing up SD card to PC can be applied in multiple methods for different purposes. In this article, you will learn 2 easy and secure methods to backup SD card to computer.
Method 1. Backup SD Card to Computer with Windows File Explorer
It sounds too obvious to believe, but Windows File Explorer is indeed one of the best tools to backup SD card to computer free. You just need to connect SD card to PC via an SD card reader, or connect your Android phone to computer directly, then follow steps below to complete the task.
Step 1. Open File Explorer (This PC) on your Windows computer.
Step 2. Double-click the partition of your SD card under Devices and drives section.
Step 3. Locate the files you need, then copy and paste files from SD card to PC.
Note: It is not suggested use Cut and Paste to avoid data loss due to failed transfer, in which case you will need to recover lost files from SD card.
A major problem that stops people using this method is due to SD card not recognized by computer. If it happens to you, check how to fix SD card no showing up on Windows 10.
Not satisfied with or unable to use this method? Keep reading alternative methods!
Method 2. Backup SD Card to Computer as Disk Image File
If you want to find a better way to backup your SD card to computer more securely and quicker, here are what you will get with this method.
More secure than Windows File Explorer backup
Backup the entire drive, including existing data and deleted but recoverable files
Manage backups by date
Quick and automatic backup
No risk of data loss due to failed backup
Since Windows File Explorer cannot promise us with the above features, we have to resort to an awesome third-party tool.
iReparo for PC is a professional data recovery software but can also backup SD card by creating an image file for the entire disk, which consists of sector-by-sector binary copy of the memory card. The IMG file is the most complete backup of SD card data.
You just need to download and install iReparo for PC on your Windows or Mac, then connect your SD card to computer, and follow the instruction below.
Step 1. Run iReparo for PC, then choose Create Image.

Step 2. Choose the partition of your SD card, then click Create Image button to proceed.

Step 3. A new window will pop up asking you to save the image file to a location on your computer.

Step 4. Wait for SD card backup to finish.

Once the backup is finished, the program will ask if you want to restore data from the backup. You can choose No if you don't want to do it now. When you want to restore the data back in the future, just choose Recover File > Load Image on the program to extract both data from the backup.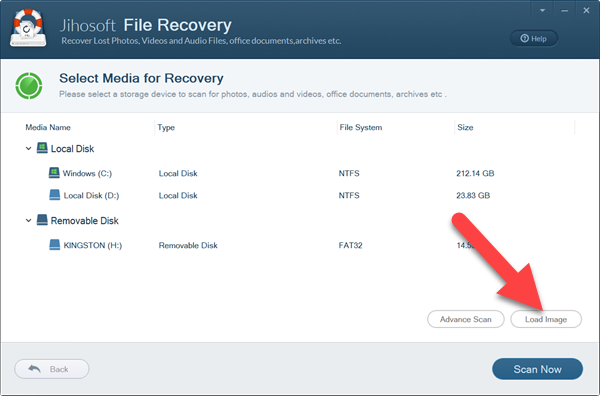 The above-mentioned SD backup methods are very easy to use for PC users. If you have better solutions, no matter for computer or mobile phone users, please kindly share with us.