How to Download & Install Windows 10 ISO (32/64) Free in 2020
It's been long since the introduction of Windows 10 OS in the market, and it's not doing bad after all. As it stands, many updates which are needed in the previous Window 10 builds have been frequently released to fix known or unknown bugs, a situation that made so many people opt-out from acquiring it and going back to the old version, like Windows 8 or Windows 7. However, after all these series of updates, is it still not worthy to upgrade to Windows 10? Let's take a look at the interesting reasons why you should try going for Windows 10 and how to download the ISO file of Windows 10 32 or 64 bit as it is currently not available to upgrade from Windows 7 or 8 for free.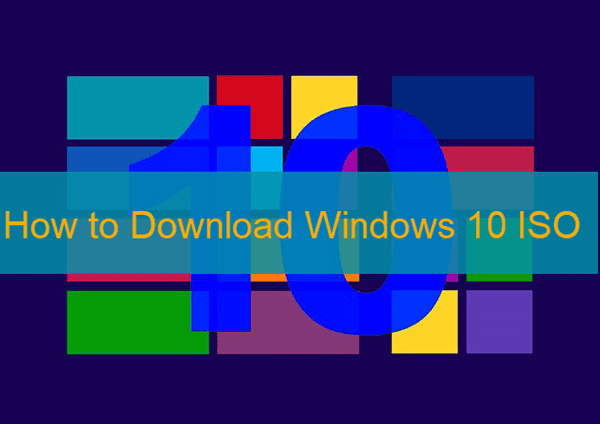 Why Choose Windows 10 for PC in 2020
It is not a news that Windows OS is a global product; as it stands, it won't be out of place if we say that 90% of computers in the world today run on Windows OS. There has been a constant improvement, which makes Windows 10 one of the easiest (if not naturally the best) operating systems to install for PC. Here are some of the interesting features in Windows 10 that you may like.
1. Start Menu
The start menu is the most basic thing on the Windows OS, it looks a bit like the older "Start Menu" in Windows 8. Some other interesting features like Live Tiles were meant to come back, and this time they were made to be resized.
2. New Task Viewer
Microsoft made some adjustments in the task viewer section, which led to them dumping the Windows 8 task switcher, which was abandoned for a newer task viewer embedded in Windows 10. This new task viewer on the more original version of Windows enables users to switch in-between their virtual desktops easily. This new improvement may have been motivated that novice who switch between task desktops using the taskbar instead of making use of short cuts (Alt+Tab).
3. Universal Apps
Some apps are regarded as global apps, they include metro apps or (modern App), those apps can as well fit perfectly on Windows phones, but there is no verified news as to that for now. There are meant to be a single App Store that is meant for every Windows 10 users, but all the Windows apps still work perfectly fine on the Windows 10 platform, including different kinds of phones and servers.
4. Consolidated Screens
The Microsoft company has paused the integration of different menu screen displays on the Windows 10 platform. But they have directed discovered a new way to include both of them on the same now. The latest Start Menu has every app and programs moved to one place, and users can now customize it.
5. Virtual Assistant – Cortana
This is a personal assistant programmed to assist all the Windows 10 users. This feature can answer any question you throw at it. The Cortana can dictate the weather condition, send emails, etc. It also helps in supplying information from search engines like Google, ask.com, Bing and the rest of them.
6. High-level Security
Window 10 OS has introduced the latest security parameter combined with its already well-guided security options that were already in place for users. This security apparatus includes face direction, fingerprint, and pin, which can be used as a password. There are also visual passwords that allow you to protect your data. But when the user is still not comfortable with the security options included in the system, his account information can be used to set up as a password.
How to Download Windows 10 ISO and Make a Bootable USB
You will need a USB drive or DVD to create a bootable disk after downloading Windows 10 ISO file, in which process the data will be wiped. Therefore, make sure to back up the import files. In case you have lost precious data and need to recover files from the formatted pen drive, please try with iReparo Data Recovery Software as soon as possible.
Step 1. Download Media Creation Tool on your PC.
Step 2. Run Media Creation Tool, then choose Accept and wait for a while.
Step 3. Choose Create installation media for another PC, then click Next.

Step 4. Select available options to continue and click Next.
Step 4. Choose ISO File and Next.

Step 5. Wait for the downloading process to finish which may take minutes to hours.
Step 6. Once the downloading is completed, you will get a Windows 10 .ISO file and now you need to burn the ISO file to your DVD disc
Step 7. Download and install Windows USB/DVD Download Tool.
Step 8. Run the tool, then click Browse button to locate the Windows 10 ISO file downloaded.
Step 9. Last step, choose to make a bootable disk to install Windows 10 with a USB device or DVD.
Note: You can also create a bootable USB with other USB bootable software for Windows.
Bottom Line
Windows 10 ISO downloading is quite easy with the guide above. We hope you have installed the latest Windows 10 OS successfully. You will surely get used to the user-friendly operation and UI. Don't hesitate to share your experience with us in the comment.