Best 6 Free File Sharing Sites for Download Large Files
When you try to attach a file to an email, a pop-up says that the maximum size of an attachment is 25MB. Furthermore, the uploading speed is super slow. Actually, there are many free file sharing sites for uploading and downloading big files. In this article, we are going to list the top 6 best file sharing sites so that you can send big files to someone else conveniently.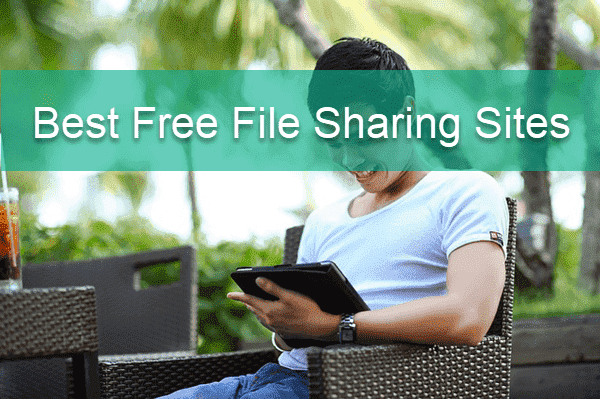 As one of the most important parts of Google Suite, Google Drive is favored by millions of home and business users on both mobile and desktop platforms. The biggest benefit of Google Drive is its accessibility. In almost every Android device, Google Drive is preinstalled and frequently used for file uploading and downloading. On the desktop, people can also easily share files through Google Drive on a browser. Since Gmail is usually bookmarked for daily use, you don't even have to manually log in to Google Drive each time. For the same reason, people on the other side can also download the files shared from conveniently.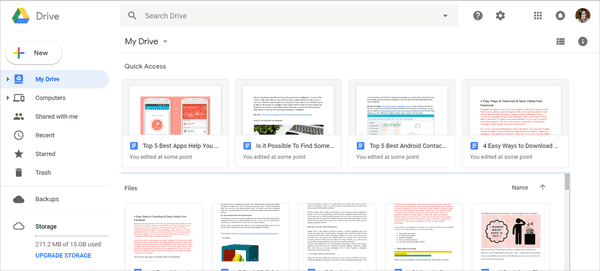 The drawback of Google Drive as a free file sharing sites, however, is that there is a limit of 15GB free space. If you back up the photos on your mobile phone (or even computer, SD card and camera through the Backup and Sync client) to Google Drive, the free space might not be enough.
If Google Drive cannot meet your need, then WeTransfer is the first candidate. No registration, up to 2GB per transfer, unlimited download, automatic deletion after 7 days, you can find everything you need in WeTransfer for free. It allows users to upload both files and folders without compression, then send to people by email or link with one click.
If you upgrade to the Pro version, the privileges include 1TB storage, up to 20GB of send and receive, email transfers, password protection, download tracking, etc. You can even add a video wallpaper on your WeTransfer page as a premium user.
For the fans of Mozilla FireFox, an excellent browser, FireFox Send is undoubtedly the best fire sharing site. It is worth mentioning that the sharing link will automatically expire after 1 download or 24 hours (or a specific download count or time) and the files will be removed completely from the server.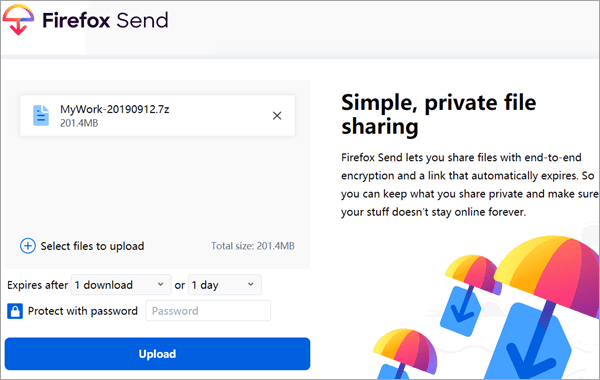 Any users can share up to 1GB files without registration, but if you sign in with an account, the maximum space will increase to 2.5GB.
Pro tips: The above 3 file sharing sites are not only convenient to use but also quite secure. We are going to introduce 3 more useful sites, which are special in different aspects but do not provide storage to save files for you. In case you need to recover lost files on Mac or Windows without backup, don't hesitate to use iReparo Data Recovery Software to get them back.
There are ads in this file transfer site, but in exchange, it offers up to 5GB for free which is usually enough for big file transfer. Actually, there is even no entry to sign up or pay for additional features. The uploaded files will be removed in a flexible time from one day to two weeks.
However, you cannot modify or delete the uploads manually, and the premium features in the above file transfer sites are not available here. Besides, PlusTransfer doesn't support the transfer of folders.
SendTransfer is featured on bottom of the file transfer website PlusTransfer and they are similar in nature, but SendTransfer is an upgraded edition. You can transfer big files up to 10GB by email and add a message.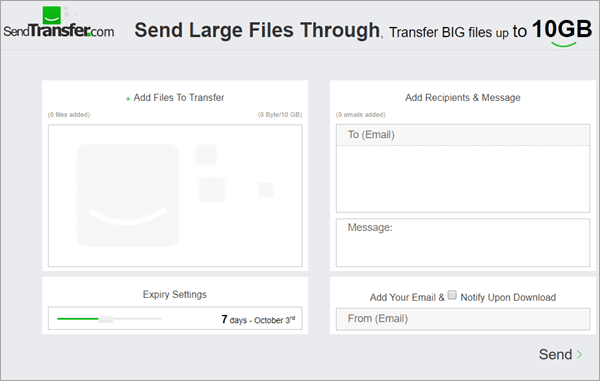 File Dropper is another free file sharing site for downloading big files up to 5GB. This website has a quite simple interface, but it is a pity that draw-and-drop is not supported, and users can only send the files by link, not by email.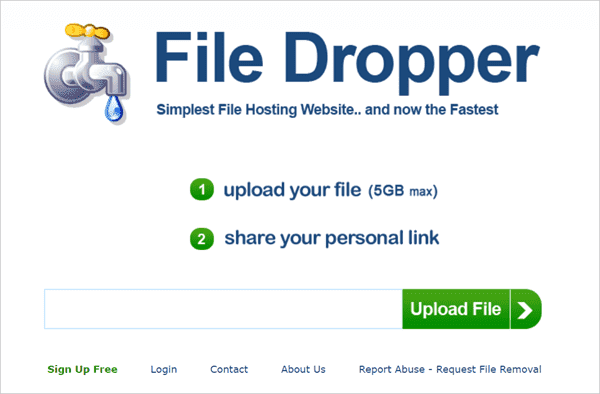 Bottom Line
There are definitely many more free file sharing sites, but the top 6 options in this article can cover almost everyone's need. We hope this list will save your valuable time and help you to finish urgent tasks in time. Feel free to tell us your favorite file sharing sites in the comment so that more people will benefit.