Best 5 Free Software to Record Screen for YouTube/Facebook
The easiest way nowadays to earn one's first million is by uploading videos to YouTube and getting millions of views. It may not be easy, honestly, but there is almost no threshold for YouTuber to get started. Especially for gaming lovers, just record your desktop while playing games before posting the videos to YouTube or another platform. During the procedure, the only thing you're not familiar with might be a free screen recorder, which will record your computer screen with good audio and video performance. In this article, we are going to list the top 5 free screen recorders for PC. You can also find best free video editors if necessary.
1.OBS Studio (Windows, Mac, Linux)
OBS Studio is a free and open-source software available on Windows, Mac and Linux, allowing users to record and mix videos. It is amazing to see this free screen recorder supports 17 languages. One can imagine how much effort the developers and contributors have done to create the best free software to record screen.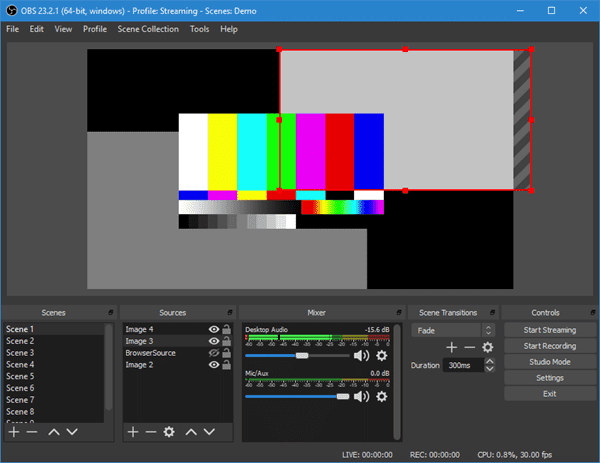 A clear layout was designed in OBS Studio to include various tools on the main interface while displaying the streaming or recorded videos on the same screen. When you are setting up the program, it will ask you choose the priority for streaming or screen recording. If you prefer streaming, it provides options of YouTube, Facebook Live, Twitch, etc., so that you can connect your accounts for quick start.
ShareX is another open-source & free screen recorder for PC which is running on Windows 10. 8.1 and 7. It has gone through over 12 years of active development, and there is a reason for us to believe it will be updated and improved in the future. Instead of a screenshot of the program, we'd like to show you an incomplete list of what it can do for capture methods and after capture tasks.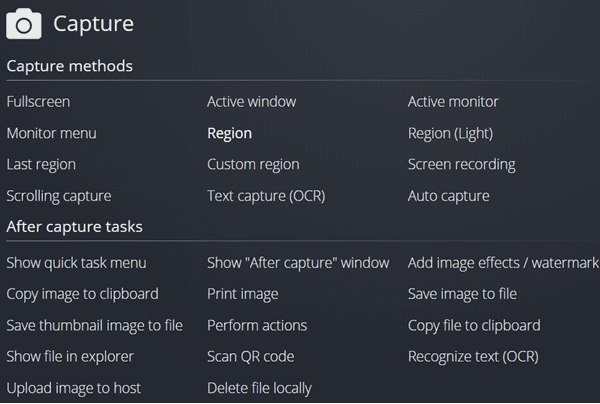 When you visit of official website of ShareX, you won't see long paragraphs of features and instruction. The developer team frankly lists almost each meaning point you can do with the free screen recorder software. The smart presentation has attracted thousands of users to download the free software to record screen, most of which keep it on their desktop. If you find it powerful, too, please consider donating to help the developers.
Screencastify is a chrome-based free screen recording tool, which means you can use it on a Windows, Mac or any computer where you have a Chrome browser installed. You can use Screencastify for school and work, but you may find it best for YouTube as an online video recorder and editor. After adding this plugin to Chrome, you will also need to sign up an account for better experience afterwards.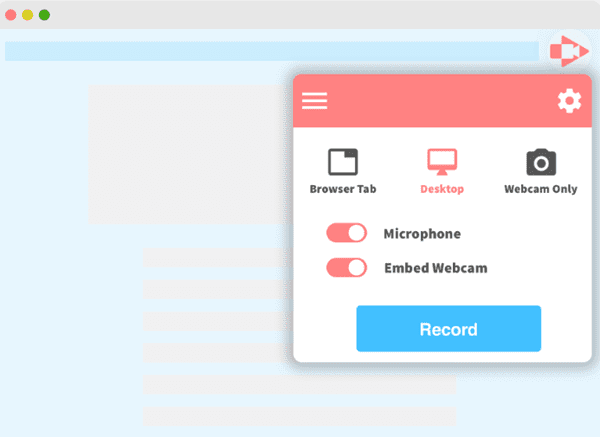 Screencastify makes most necessary functions free for every user, with no watermark. You can access screen and webcam recording, videos autosave, autosave to Google Drive, Export, Full HD resolution, annotation tools, etc., while the Pro version supports video merging, cropping, text and more as additional perks, at the price of $49/year. Education discounts are available for personal (40% off) and schools (custom offer).
Tips: Cloud storage, such as Google Drive, makes it safer to save important data. However, in case you lose precious photos, videos and other files from computer, hard drive, or removeable drives, you will need the best Data Recovery Software to rescue the data without backup.
At the first time using this free scree recorder, you will be asked to download and install a launcher, which is more light-weighted than regular programs. After that, you can record screen online without limits and save the videos to local disk or YouTube, RecCloud, etc. It also enables webcam recording using chat services, like Skype and GoToMeeting.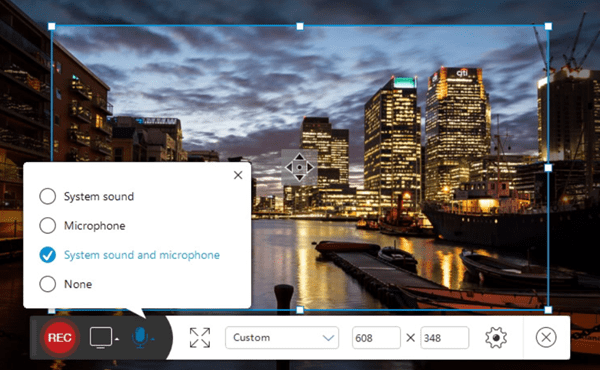 The free screen recorder for PC covers various scenarios, such as video stream, self-demonstration, live chat, tutorial, and more. You can edit screencast in real time with lines, text, callouts, and highlights so that your audience will follow up wherever you are during a video course. The developer team monetizes by the Pro version and other tools, so we won't worry the free screen recorder online will be outdated in 1-2 years.
You might have heard about Camtasia Studio by TechSmith, which is a paid video recorder and editor. As one of the best free screen recorders for Windows PC, it is not a shame for CamStudio to have a similar name as TechSmith's product. However, CamStudio is indeed merely a desktop recorder streaming video software with limited preset options for captions, watermark and video annotations, which are enough for tutorials or demonstration videos.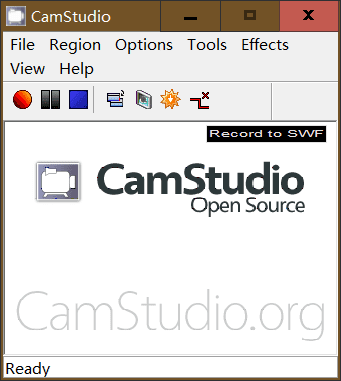 CamStudio has a simple yet straightforward UI, so everyone can get started within minutes, while a lot of options are hidden for exploring to suit your need. Users can choose to record a fixed region, flexible region, window or full screen, with or without audio. The recorded video will be saved in AVI format by fault. MP4 and SWF are also available to be enabled on the tool bar. This tiny tool is a good choice if you want to record screen on your computer desktop faithfully and for free.
Bottom Line
In this article, we have rated the top 5 free video recorders for PC. They may not be the best options in the market as commercial tools have more funds to polish and package their products, but you can be assured that the options listed above are the best you could find among freeware. Let us know your favorite screen recording software and why. If you're currently working from home, you may also be interested in the best free video conferencing software for PC.