Top 7 Best Free PC Optimizers to Boost Gaming PC Up To 300% Faster 2019
From machines to human beings, everyone requires some regular check-ups and optimization for good health and longer workability. In addition to checking SSD health, cleaning and deletion of junk files is the major work to be done to keep the electronic devices safely and make them work smoothly. No matter how powerful your computer's processing device is, but yet the system needs to be optimized regularly for maintaining its speed and response while working.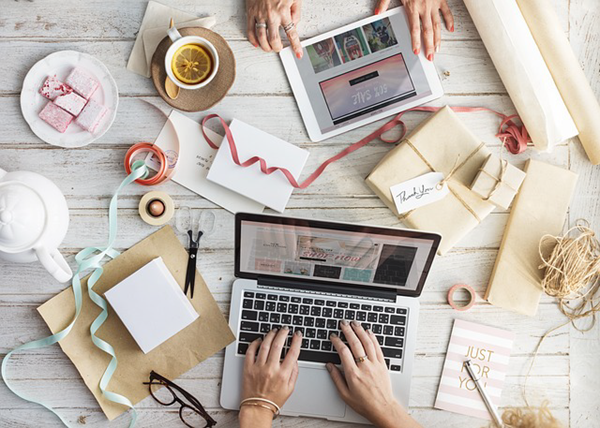 If you work with your computer almost daily, then you may not find that your PC is getting heavier and slower day by day. This sluggish behavior shown by the computer is because of the presence of junk files and unwanted files which clutters the computer's hard drive resulting in the slow processing of the computer. To avoid this situation, the computer needs to be optimized daily which is helpful in scanning the junk and useless files.
Why You Need Free PC Optimization Software
You might not have realized that the installation, uninstallation or any simple task done on the computer gets saved into the registry of the computer which requires regular cleaning or optimization. It is very easy for a tech-savvy person to optimize the PC and keep it out from junk files and clear the registry by deleting the useless files. However, it is quite clumsy and time taking to do this task manually. Also, it is not recommended to clear the registry manually as the wrong deletion and clearance can cause the instability of your computer putting your computer in risk. Here comes the need of using PC optimizer which is very helpful to keep the computer light and smooth.
Note: Be cautious while optimizing your PC manually. In case you delete important files by mistake, use iReparo Data Recovery Software to recover deleted files from Windows 10.
Below you will find a list of top 7 free PC optimizer which is capable to boost the PC up to 300% faster than regular free optimizer. You can use any of the listed tools to scan your PC and keep your registry free from unwanted and useless files and entries and keep your PC out of the sluggish zone. As you remove and clear the redundant files from your computer, the computer starts working quickly than before. It improves the performance and startup time of the computer as well.
Optimization and clearance of registry are important to keep the PC free from general issues and keep the disk space free providing the good health of registry. It also repairs the registry and helps the device to run smoothly. Optimization is the regular need for the gaming PC especially. If you optimize your PC regularly then it becomes more organized and stabilized than before.
If you failed to optimize your computer using the given software then you need to add more RAM or upgrade the graphics card of your computer or can use SSD hard disk.
Piriform CCleaner is a free system optimization and cleaning tool which is available for Windows, macOS, and Android. You can use it freely without any risk of spyware or adware. It is very fast and can optimize all the files in your system within a few seconds. It sets free the Windows by clearing all the junk and unused files and empties the hard disk space. After removal of such files, the computer runs smoothly.
Features of Piriform CCleaner:
There are several programs which run in the background unknowingly while you do your work. This optimizer helps the user to get rid of such programs by clearing them up and make the computer work faster than before.
Due to regular crashes and overtime of registry by unwanted files, the registry becomes more vulnerable to errors which may lead to crashes. This optimizer helps the system to become more stable than before.
It is important to clear the browsing history and cache to prevent the websites and advertisers to track your activity. This software erases the history, cookies, and cache to keep the internet browsing behavior of the user confidential and safe.
Due to useless files in the hard drive, the computer becomes slow day by day. CCleaner is a worthy software which cleans such files and makes the computer run fast and smoothly.
BleachBit is another free PC optimizer compatible with Windows and Linux system. It is helpful in wiping out numerous applications which include Firefox, Internet Explorer, Adobe Flash, Opera, Google Chrome, Safari and many more. Apart from cleaning the junk files and cookies of the browsers, it also secures the privacy of the users.
Features of BleachBit:
It detects the computer sluggish and quickly clears out useless files to free up space of disk drive.
It is a powerful software to free up the cache, delete cookies and browsing history, shred unused files, and remove other junk files to keep the browsing safe and secure.
It is capable of cleaning thousands of applications.
It has advanced tools to shred the junk files which is done to prevent the recovery of files, hide the traces of browsing websites to be known to other applications, free up the browsers to make it run faster than before and many more.
BleachBit is an open source software.
If you are looking for an optimizer completely suited with your Windows system, then Sysinternals Suite is best for this. It has many functional utilities and advanced tools which can be brought in use for free.
Features of Sysinternals Suite:
You can find all types of Troubleshooting utilities of this software in one single suite of tools.
It uses troubleshooting tools to clean up the folders and files and make the computer run smoother.
There are no troubleshooting tools like NotMyFault and BSOD Screen Saver found in this software.
IObit Advanced SystemCare is capable to clean up all the issues which are the reasons for the heaviness of the system. It is free software with the inclusion of ads. It is capable to optimize the Windows PC completely and make the system run faster.
Features of IObit Advanced SystemCare:
It removes and delete the unwanted programs and files and keep the registry free from it.
It is featured with Speed Up module which helps the user to optimize the system deeply and permanently remove all the useless files and applications which are defragging the registry.
It gives full support to Win 10 and helps the PC to startup up to 200% quicker.
As the name suggests, this optimizer is specially developed for the Windows system to optimize the PC for free. It is capable to fulfill the advanced cleaning need of Windows PC.
Features of Ashampoo WinOptimizer Free:
It is capable of running the Windows PC fast and smoothly with its maintenance tools.
This software provides the user with a complete suite of the combination of various maintenance and easy-to-use tools for the configuration of the Windows system.
You can tune your computer as desired with the use of its advanced tools.
You have seen many optimizers of Windows PC before, now comes the MacClean which is a powerful software to run the macOS PC smoothly as before. You can get all its tools and services for free and use it to clean your system.
Features of MacClean:
It has powerful tools to free up the drive space by cleaning junk and useless files.
It has advanced tools which ensured the privacy and security features of this software. It protects the user's activity from being spied by advertisers and other websites.
It removes and erases the malicious cookies and applications and separates them from other files to avoid their recovery.
Here comes another Windows optimizer with free services and tools. This software is also valuable to maintain the performance of your Windows and PC and make it run as smoother as before.
Features of Comodo System Utilities:
It is a complete package of Registry Cleaner, Privacy Cleaner, and Disk Cleaner.
It enables the computer to run with maximum performance.
It also provides the user with a suite full of utilities which are helpful in optimizing the device and make it more efficient and secure.
Bottom Line
So, here you have seen 7 different PC optimizers for gaming or work composed with advanced tools to make your PC secure and run vastly and smoothly. You can get all the above-listed optimizers for free for PC. They are tested and certified to provide good optimizations and securing the life of the computer. If you have any question regarding this article, then drop your comment below.