Top 10 Free Nintendo SNES Emulators for Windows, Mac and Android in 2019
SNES emulators have been installed at a vast scale by users who are specially related to the gaming section. Almost every type of emulators is available on the web. Just prepare the list of your requirements and search for the wanted emulator on the internet. You will not find any hard to find one or several. Though most of the premium emulators with lots of enhanced features are paid ones, there are fair enough free SNES emulators for Windows, Mac, and even Android devices.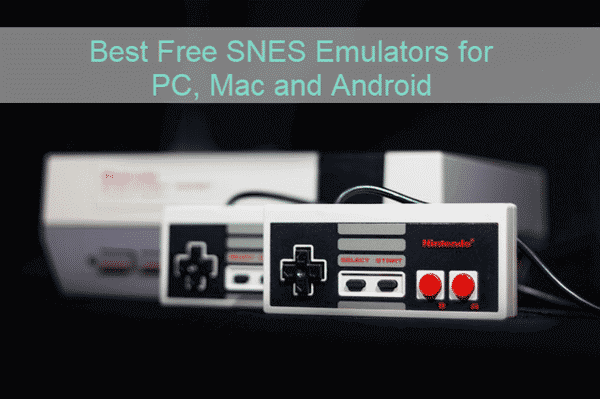 About SNES Emulators
You will surely get a sense of happiness on your face because the classic SNES (Super Nintendo Entertainment System) games are very lesser played on the old devices nowadays. Due to the advancement and optimizations in the graphics of the video games, users are switching to the latest released video games which are mostly online. However, people born in the 1980s to 1990s are still feeling excited at the sight of these old console games.
There are reasons for manufacturers to stop producing outdated devices, but we can still revive the old dreams with the modern PC or mobile phone. That's why we are recommending you to use emulators in your devices. There are several options (emulators) present out there for the users which they can use in their devices to run SNES games.
Pro tips: In addition to SNES games, some precious memories have also been recorded in photos and videos. In case you lose important multimedia documents, don't hesitate to try Jihosoft Photo Recovery to get back your videos, pictures, and even audio files.
We will bring the top 10 free emulators which can be used in Windows, Mac, and Android to play your favorite classic SNES game of your choice. Though some of the SNES games may not be compatible with a specific emulator, most of the emulators will work with the majority of SNES emulators. Please note that you will need to download Nintendo NES ROMs separately to run the games on the following emulators.
1) RetroArch – Best SNES Emulator for All Devices
RetroArch is probably the best SNES emulator available for all platforms. The ease of using this emulator is its mark of popularity and there is a very less probability that the emulator developed by RetroArch will not work on your device. Different types of OS like Windows, Mac, and Android are pretty compatible with the emulators. If you want to get the best in class emulators and PC consoles, then RetroArch must be your primary choice. To get unlimited access to all classic SNES games, then one must surely stick to RetroArch emulators and PC consoles.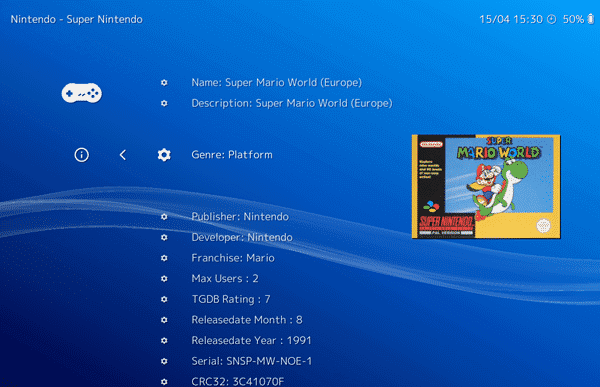 This is another excellent SNES emulator which supports over 12 different systems of Nintendo entertainments. Higan is an open-source emulator which is compatible with Windows, Mac and Linux OS. So, if you want to run this emulator on your Android smartphone, then you won't be able to do that. However, if you look out the features and the performance of the Higan emulator, then you will surely opt-out all other emulators without any hesitation. The easy to use Graphic user-interface is among one of the features which we have liked the most. That's why Higan is our second pick of this list.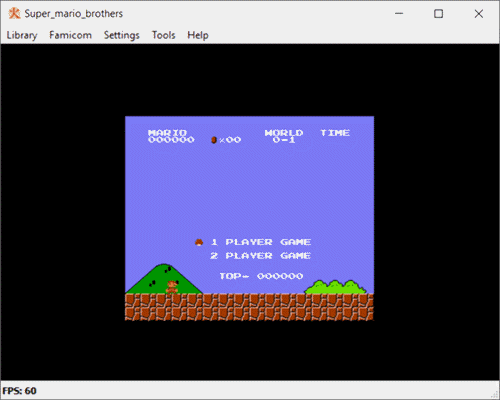 SNES9x is among the most significantly used type of emulator which is very popular among the users. There are very hard chances that a particular SNES game will not work through the use of this emulator. SNES9x emulator is considered in the list of top 10 best emulators of all time and you will also justify this fact once you use this emulator on your PC. And not just SNES games, all other major popular online games can be played using SNES9x emulator. You can easily change the input control settings under the user settings section. So, definitely one of the best choices you will have in this list.
If you are a big fan of classic SNES games, then BizHawk emulator is definitely among the greatest choices you can have in this list. You will have a classic casual gaming experience with this emulator and most importantly, you can play any SNES games with BizHawk emulator. We hadn't observed any SNES game incompatible with the BizHawk emulator and will hope the same from your side as well. With one of the simplest and easy to use user-interface, BizHawk is our fourth best pick of this list.
ZSNES is another top-rated SNES games emulator, which has been ruling this section for the past many years. The developers of ZSNES emulator have made this emulator pretty advanced and optimized so that it can meet the needs of our users very easily. All the gaming enthusiastic who are reading this article are requested to use this emulator once because you will find it to be of your interest. This emulator is compatible with both Windows and Linux OS. That's why Millions of users have already been connected with this emulator, and now it's your turn for the same.
6) OpenEmu – Best SNES Emulator for Mac
This open-source emulator is another very great choice for SNES lovers. OpenEmu is only compatible with the Mac OS and due to the presence of optimized advanced tools, this emulator becomes a pretty cool choice for all Mac users. You will see a list of top Nintendo gaming consoles on the left side of the display screen of your computer and you can choose console of your choice according to the SNES game which you want to play. This emulator provides many options to the users and due to this, OpenEmu is our sixth best pick of this list.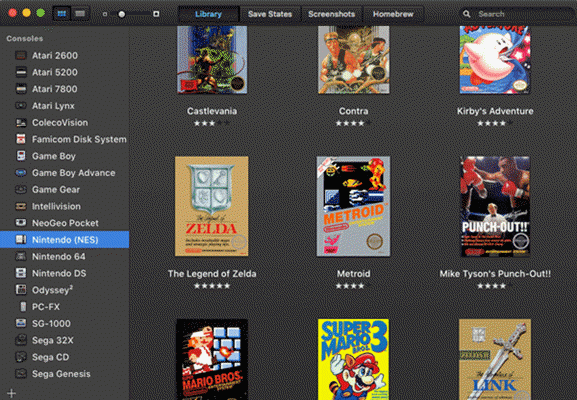 Nestopia UE is considered the strongest contender of RetroArch emulator because of the presence of user control settings. Some of the settings which are set to be defaulted by the developers of other major popular gaming emulators can also be changed in the user settings. This feature makes this emulator a perfect choice for the users and you won't find anything unusual or unsorted points which would destroy your gaming experience. You will easily get the hang of running all SNES games on this emulator. Supported with MacOS, Windows and Linux, Nestopia UE is our seventh top pick in this list.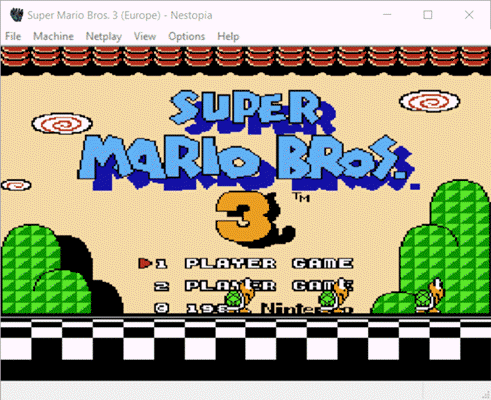 This emulator is an advanced version of previous basic SNES9x emulator. However, SNES9x EX+ is only compatible with Android smartphones. You can easily download this emulator from the Google Play Store. This emulator is completely free, and moreover, 100% free from the annoying pop-up ads which create troubles for the users. That's why SNES9x ES+ is considered as the best SNES emulator for Android smartphones and due to this reason, we have placed this emulator on the 8th spot of this list.
9) NES.emu – Best SNES Emulator for Android
If you have ever played SNES games on an Android phone, you may at least have heard about this name if not yet tried it. NES.emu is another Android compatible SNES gaming emulator which is pretty popular among the users. This emulator also comes with in-built Bluetooth support feature which will enhance your gaming experience. Unlike SNES9x ES+ emulator, NES.emu allows its users to play NES games in the landscape mode, which will make it easier for the users. Furthermore, there are a lot of considerate functions, like backup memory and save/load state. It is cool to rate NES.emu as the best SNES emulator for Android.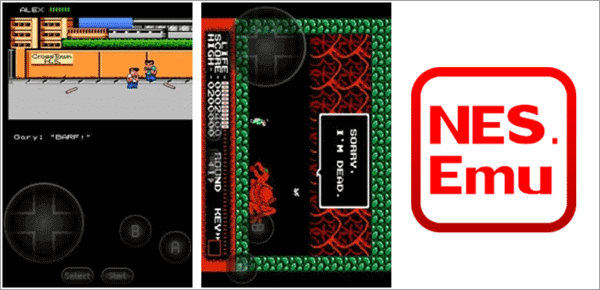 Our last pick of this list is John SNES emulator and you will surely find this emulator as one of the best choices in this list which is compatible with Android OS. This emulator works with Android version of 2.3 and later versions. One of the best things on John SNES Lite is that you can save the progress of the game whenever you want, which is common to find for desktop emulators but much more useful for emulators on smartphones. The overall graphics user-interface of this emulator is pretty cool and you can run all SNES games on your Android phone very smoothly using John SNES emulator.
Conclusion
Here this list of top 10 SNES emulators ends. Our top 3 picks from this list are Retro Arch, SNES9x and NES.emu. We hope that you will also share the name of your top 3 picks of this list after trying all the SNES emulators for Windows, Mac, and Android in the comment section below.