How to Recover Deleted Photos & Videos from Panasonic Lumix Camera
I accidentally deleted my SD card in my Panasonic camera before saving some of them… I urgently need to get the photos and videos back. Is there any solution proven to be working? I haven't used the SD card since then.
Data loss is almost inevitable since electronic devices are everywhere in our daily life. However, sometimes it makes no trouble, while it could be a great loss in other times. If you have lost or deleted important pictures or videos from the memory card of a Panasonic digital camera, this tutorial may help you get them back.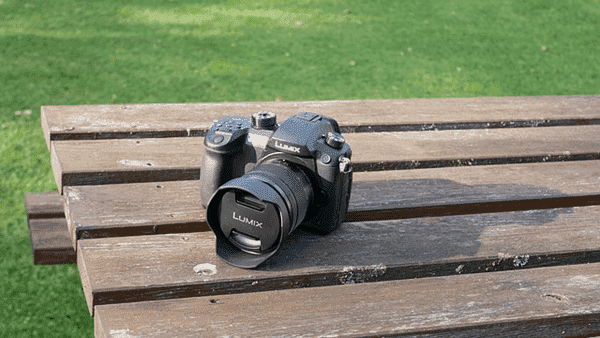 Common Causes of Panasonic Photo Loss
Photos and videos could be lost from Panasonic cameras and the memory cards due to various reasons. If you find your precious pictures disappeared suddenly, the following common causes may give you a clue.
Mistakenly or intentionally delete photos from memory card bypassing the Recycle bin
Intentionally or forcedly format the camera or SD card without backup
Inappropriately remove SD card from Panasonic camera or computer
SD card is corrupted due to quality faulty, virus attack or improper formatting
An interrupted cut and paste between SD card and computer
How Is It Possible to Recover Panasonic Photos & Videos?
No matter which of the above cases caused photo loss, it is still possible to recover photos and videos from Panasonic camera memory card. When a file is removed from the storage device, it is not wiped instantly. Instead, the file system just deletes the headers and pointers to the data and marks the space occupied by the original data as available for overwriting.
However, if we immediately stop using the storage device, i.e. the memory card in this case, to avoid data overwriting, it is still possible to recover videos from Panasonic digital camera with a good recovery software.
Part 1. Best Panasonic Photo Recovery Software
Jihosoft Photo Recovery is the best recovery software to undelete photos, videos, and audio data from digital camera, SD card, computer local disk and external hard drive. It can recover both RAW and JPEG photos taken with all models of Panasonic digital cameras as well as MP4 videos taken with Panasonic camcorders.
Why Choose Jihosoft Photo Recovery
Recover photos and videos taken by Panasonic Lumix and other series of digital cameras.
Support all SD/SDHC/SDXC cards made by SanDisk, Kingston, Samsung, etc.
Enable multiple filtering options to help you find wanted photos and videos quick.
Full preview before recovery to avoid time wasting.
Straightforward and easy-to-use interface.
Part 2. How to Recover Deleted Photos from Panasonic Camera
Just connect the memory card of your Panasonic camera to a computer, then recover photos and videos from Panasonic by following the steps below:
Step 1. Run Jihosoft Photo Recovery and Choose Recover Photo
Run Jihosoft Photo Recovery from the desktop icon. Click Recover Photo to proceed.
Tips: Create Image is another useful feature for backing up removable disks.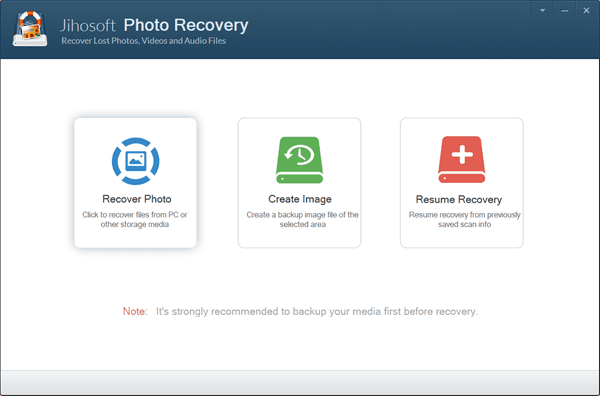 Step 2. Select Panasonic Memory Card and Scan for Lost Photos
Among all the partitions detected by the software, including computer hard disks and removable drives, you need to select the partition where your photos and videos were lost, then click Scan Now.
Note: Advance Scan button enables users to select only the desired file formats to speed up the scanning process.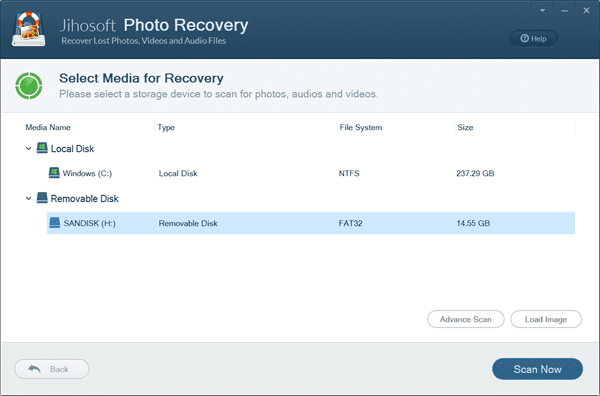 Step 3. Preview and Recover Photos from Panasonic
When the scanning is completed, you can click the file formats on the left pane to preview all the found files. Select only the files you need and click Recover button to get them back.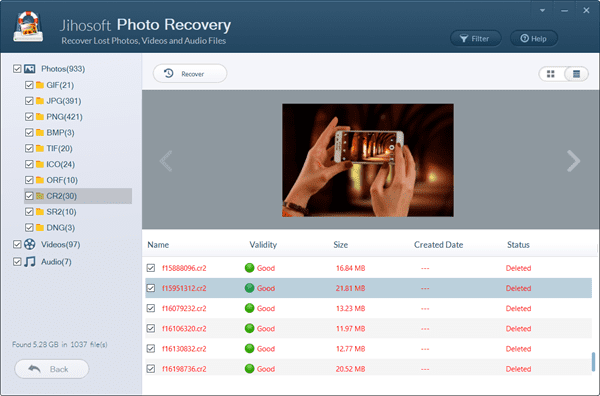 Now you should get back the lost photos and videos from your Panasonic Lumix memory card. If you like listening to music with one of the best music players for PC, this recovery software will also help you retrieve lost audio files when necessary.
Part 3. How to Repair Corrupted Panasonic Memory Card with CMD
In case the memory card of your Panasonic camera is corrupted or unrecognizable by the computer, then you need to fix the corruption before applying the recovery method above.
Please connect your memory card to the computer, then follow these steps:
Step 1. Press Windows + R shortcut, type CMD and hit Enter to open Command Prompt.
Step 2. Type CHKDSK H: /f/r/x and hit Enter. (Replace H with the drive letter of your memory card)
Step 3. Check if your computer can recognize the memory card.
Annotation to the Command:

CHKDSK stands for "Check disk".
/f parameter means to fix any errors it finds;
/r is to locate the bad sectors on the drive to recover readable information;
/x forces the drive to dismount before the process starts.
If the process fixed your memory card, then you perform Panasonic photo recovery with the guide in Part 2. If it doesn't work, however, you may need to fix SD card not showing with other methods.
Bottom Line
In this article, we have learnt how to undelete photos and videos from Panasonic camera memory card. It is critical to apply the recovery as soon as possible since any new data could make the lost ones unrecoverable. Nevertheless, you're always suggested make a backup for your SD card data.