10 Best Android Hacking Apps in 2019 – Hack Android Phone without Root
The user-friendliness, affordability, and versatility of Android smartphones make them the most popular ones in today's times. The increasing number of users of the operating system has given rise to its hackers as well.
Hacking apps are used by technological enthusiasts, IT security administrators, and ethical hackers. They use these apps to study the vulnerabilities of the operating system, network security glitches, and app structures. Most of these mobile hacking apps can be used on both rooted and non-rooted Android devices.
The 10 Best Android Hacking Apps You will Love in 2019
Here's a list of the 10 best hacking tools for Android that are preferred by ethical hackers.
AndroRAT (Android and Remote Administrative Tools) is one of the best hacking apps for Android devices. The tool was initially released as a client/server application. The app allows you to remotely control an Android device and get any information that you want from it. It runs as a service on any device right after booting, and so, you wouldn't even know it's running in the background. AndroRAT can trigger a server connection by a simple call or SMS.
What did we like?
The hacking app can collect information like contacts, call logs, messages, and location from an Android device. It can also remotely monitor the state of the phone. It can send and receive messages, make a call, take pictures from the camera, and open URLs in the default browser. The app has the ability to take complete control of the operating system and access information from it.
Also Read: How to Hide Private Photos on Any Android Phone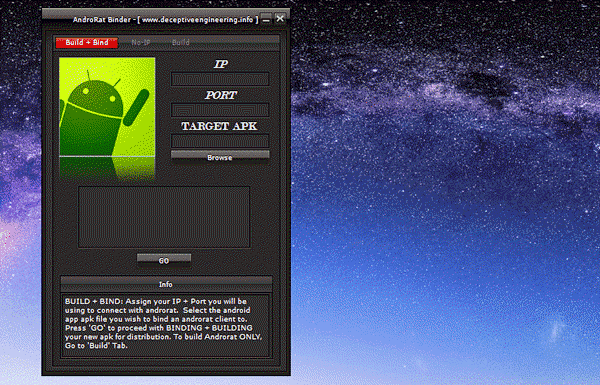 Hackode app consists of a variety of hacking tools for Android phones. The tools are divided into three categories called Reconnaissance, Security feed, and Scanning. The app can perform Google hacking, MySQL server, SQL injection, DNS lookup, DNS Dif, RSS feed, and much more. The app can also scan the phone for specific details that you might need.
What did we like?
Hackode is a popular mobile hacking app for ethical hackers, IT specialists, and penetration testers. It doesn't need any private details to operate and therefore, is preferred compared to others.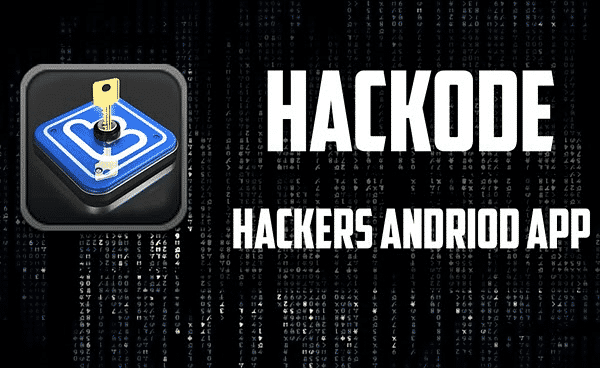 FaceNiff is an Android hacking app that lets you sniff a WiFi network traffic. The app can help you snoop onto people's twitter, Facebook, and other social media through your Android phone. The tool is a favorite of hackers and works by stealing cookies from a WiFi network. The hacker gets unauthorized access into the victim's social media accounts. Bartosz Ponurkiewicz, the developer of desktop hacking app Firesheep for Firefox has developed FaceNiff.
What did we like?
If you believe someone isn't working ethically in your organization, you may want to use the app to ensure your company has the right policies to be able to monitor social media profiles. If you do, the app makes it a lot easier to ensure you can keep a track on employee behavior.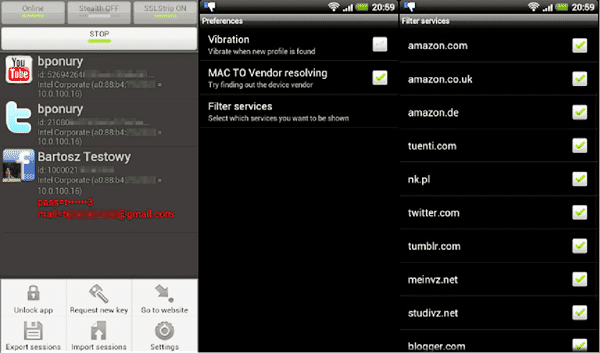 Shark for Root is one of the superior hacking tools for Android that security experts and hackers use. The tool is a traffic snipper and can work with WiFi, 3G, and FroYo tethered mode. The app can work on both rooted and non-rooted Android devices.
What did we like?
You can sniff the website traffic using this app. It also allows you to use the tcpdump command on a rooted Android device.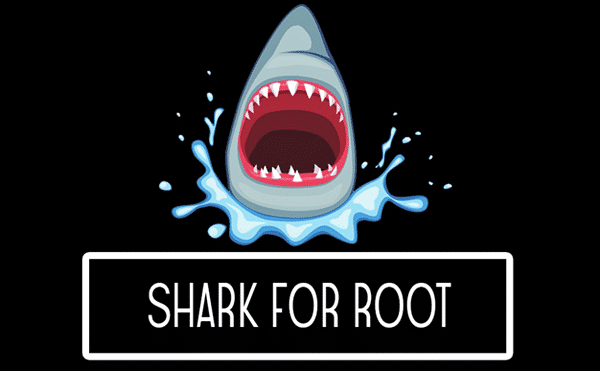 zANTI is another Android hacking app for network sniffing. The mobile hacking app from Zimperium comes filled with tools that are popular with penetration testers. The penetration testing toolkit in the app allows a user to scan a network with ease. It also helps IT administrators to simulate an advanced hacking environment.
The app helps them detect multiple malicious techniques. zANTI uses the power of backtracking on an Android device. It can sniff all the websites accessed on a device. The app uses ARP cache poisoning and maps the entire network.
What did we like?
Again, a great bet for employers. You can get the list of visited sites as well as their cookies. The app includes several modules like network mapping, port discovery, sniffing, packet manipulation, DoS, MITM, and so on.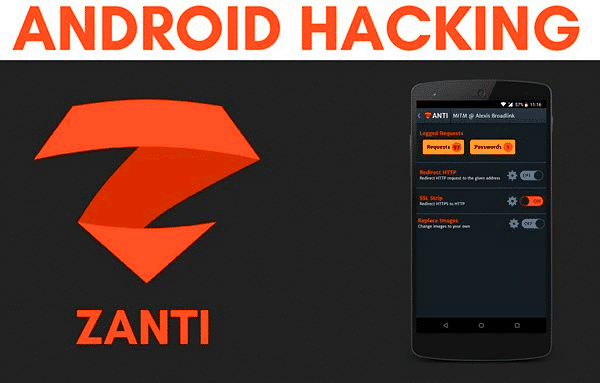 Droidsheep is an app made for security analysts who love checking the strength of a WiFi network. The hacking app can hijack a network's web session profile with ease. It can sniff the data of almost all services and websites. The Droidsheep app can act as a router and monitor and intercept all the active WiFi network traffic. The app fetches the profiles of active sessions.
What did we like?
It allows the user to sniff Facebook, Twitter, and other social media accounts of a person. Another app by the developer, Droidsheep Guard also helps you detect ARP Snoofing on networks. This means that it can detect attacks by other mobile hacking apps like Droidsheep, FaceNiff, Shark for root, and more.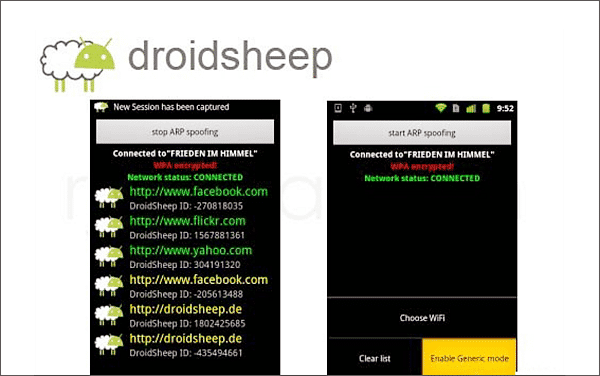 You can use DroidBox to hack an Android phone and get a dynamic analysis of all the applications on the device. The app helps you get a wide set of information like the network traffic, data on SMS and phone calls, and more. It can help you get the hashes of an APK package.
What did we like?
It can also collect any information leaks that have happened on the phone. You can visualize the behavior of an Android app package through this app and understand its characteristics better.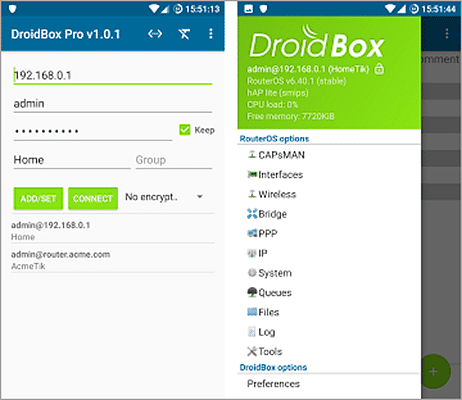 cSploit is one of the most advanced and powerful IT security toolkits for an Android operating system. The Android hacking tool can penetrate into any system and catalog all the local hosts on it. It can also find vulnerabilities on a network and exploit it to your benefits.
What did we like?
You can install backdoors into a system and log in whenever you feel like. You can also crack WiFi passwords of nearby networks and sniff onto social media of several people at once.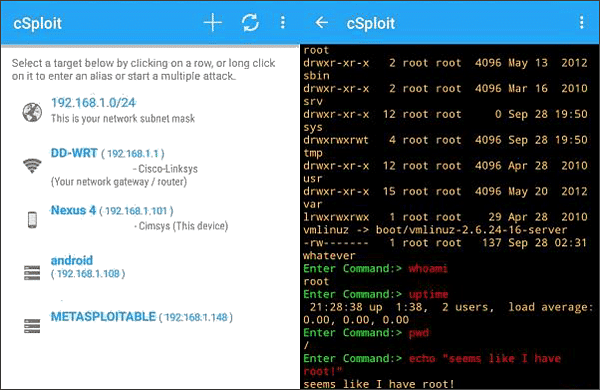 Nmap is a popular Android hacking app as it's the best one to use if you're a beginner at hacking Android phones. It's one of the most popular scanning apps for desktop. It can perform the same function for Android devices too. It scans a network and sniffs onto WiFi traffic. You can get browser information and website data with the help of this app.
What did we like?
Nmap works for both rooted and non-rooted Android devices. It's a great app to try for beginners as it offers simple network snooping functions. These tools can be customized over time to perform more functions.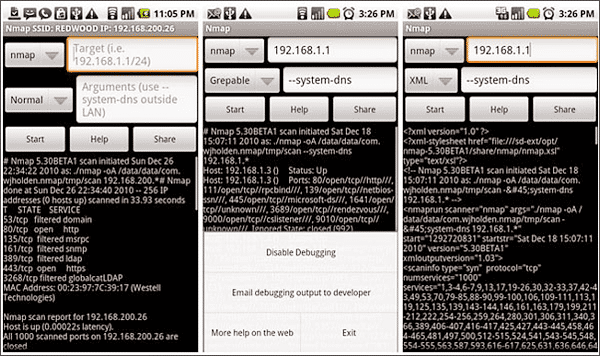 APKInspector is another popular hacking tool for Android. It allows you to hack android games as well. The app performs reverse engineering techniques on an Android device. It allows you to get a deep insight into the user's phone by getting the graphics features and analysis functions of their apps.
What did we like?
You can get the source code of any app and understand the characteristics of it. You can also visualize the DEX code to delete the credits and license from it. As a result, you can manipulate the source code of the app the way you want and create something new out of it.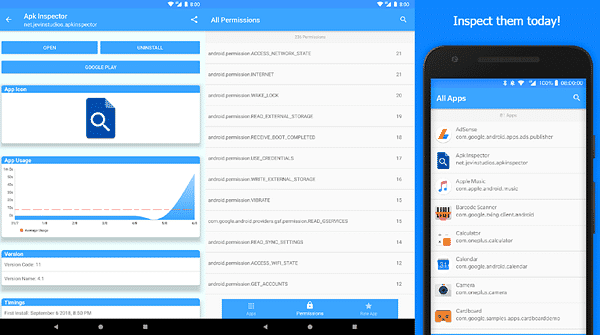 Which One Do You Like the Most?
When choosing an App to hack an Android phone. take a look at what you need. Android hacking apps, after all, serve different purposes.
Some of the apps are meant for beginners to explore phones and WiFi networks.
There are others that allow you to see the source codes of an app and manipulate it.
Though these apps are meant strictly for ethical hacking purposes, some people use it for malicious reasons. It's important that you always protect your phone from any attacks that could lead to a breach of information and data loss.
Tip: Lost data due to accidental deletion, factory reset or system upgrade? Here is a powerful Android data recovery software that can help you quickly restore them.